Marley Turner Enjoys Junior Year Abroad
After being involved in Destination Imagination in fourth grade, Marley Turner has wanted to get out of her little Door Country bubble and explore the world. After many meetings, applications, research projects, and paperwork Turner was successfully admitted into the Rotary Student Exchange Program. 
In her first moments in her new temporary home, she arrived at the airport in Nagoya, Japan, to meet her host family and then drove to Gifu, Japan, where she currently lives. Turner studies at a private school in Gifu, Japan, which educates middle and high school students. 
She has had to adjust to different rules and habits, including wearing a school uniform and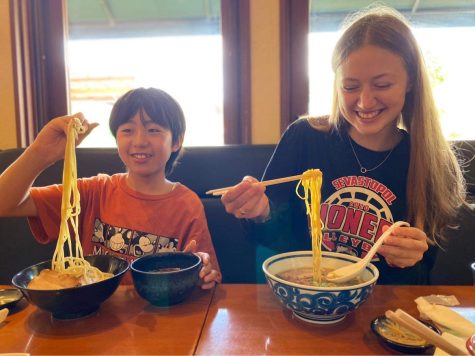 specific shoes for certain occasions. Also, students have to help clean the school and walkways at her school, and the school collects students' phones each morning. School is not just for the weekdays either. She attends Saturday school for three hours each week.
Students don't take off their uniforms when they leave school, either. If they go to the mall after school, everyone still has their uniforms on, so you can tell what school the different kids go to just by looking at them.
While there are new rules and hurdles to overcome, Turner sees it as just another way of life.
"If I have experienced culture shock, I haven't noticed. So I might be good at adapting at this point," Turner said.
One of the biggest hurdles has been communicating with those who don't speak English. For that, she uses Google Translate, which adds a different component to relationships.
"The conversations are more shallow [because of google translate], so it's kind of weird," Turner said. "Not being able to say what I want when I want is a little stressful sometimes, but it's usually okay." 
Turner will return from Gifu, Japan, in the summer of 2023 and attend Sevastopol as a senior next year. In the meantime, you can check back here for updates when Turner's travel blog debuts.
Leave a Comment
Donate to the Pioneer Chips
Your donation will support the student journalists of Sevastopol High School. Your contribution will allow us to purchase equipment and cover our annual website hosting costs.
About the Contributor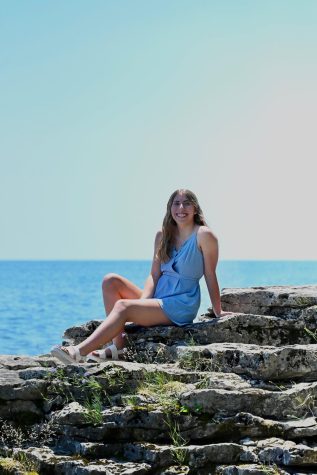 Gina Wautlet
As part of the Pioneer Chips staff I work with the other staff members to brainstorm, edit, and write our articles. I find it enjoyable to be able to contribute...