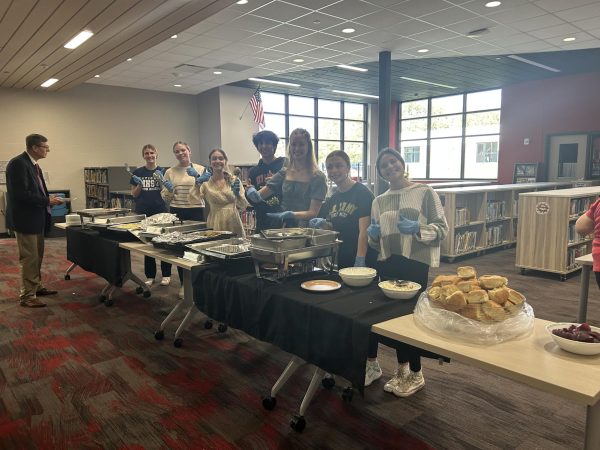 This year our school had the honor of hosting the Veterans Day celebration on Friday November 10, 2023, in the Elementary Gym. Veterans Day, originally named Armistice Day, was first created to mark the end of WWI on November 11, 1918, but its purpose later changed. On June 1, 1954, the holiday was renamed Veterans Day, and became a day meant to honor all soldiers and veterans of war.
This Veterans Day we recognized the veterans in our community to thank them for their service and honor all that they've done for our country. National Honors Society members and the Sevastopol FFA greeted, and escorted the veterans to the gym for the ceremony. The beginning of the ceremony included the procession of colors, "The Star Spangled Banner" performed by the High School and Middle School Band and Choir, the Pledge of Allegiance, and the "Armed Forces Salute" performed by the High School Band. Next, we recognized the veterans in our community for their service and their Legion posts. The second and third graders sang "My Country 'Tis of Thee," followed by our guest speaker, Jacob Vandenoplas, who told us how a soldier saved his platoon by his acts of heroics. 
Paxton Linnan then got the honor of accepting the flag presented to the school. To close out the ceremony, we had the retirement of colors. Afterward, the High School Student Council and National Honors Society held a luncheon for all of the veterans and their families who came to the ceremony. The ceremony and luncheon gave our school the opportunity to recognize and honor our veterans, and thank them for all that they have done for our country and all that they continue to do in our community. 
Story continues below advertisement